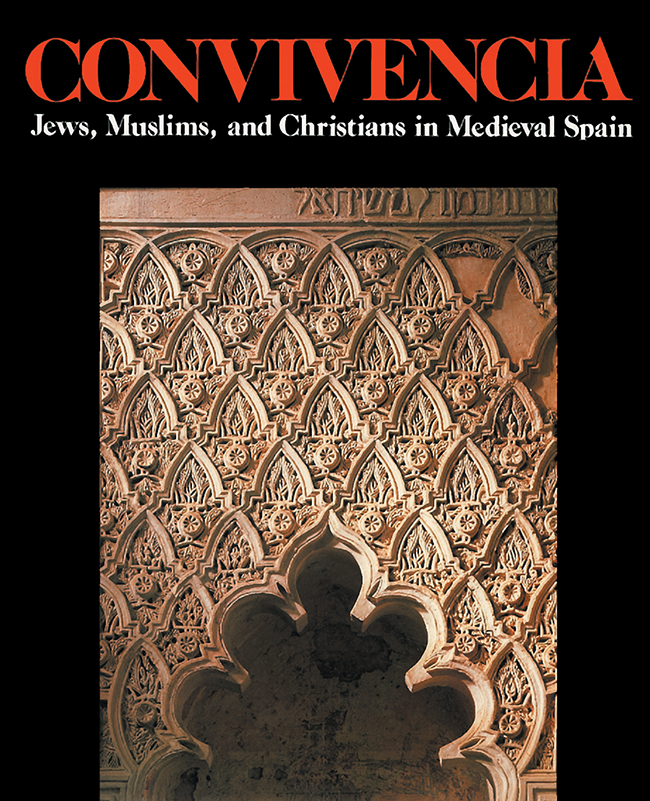 Convivencia: Jews, Muslims, and Christians in Medieval Spain
by Vivian B. Mann
October 15, 2007
Paperback, 263 pages
10.2 x 8.7 x 0.8 inches
ISBN-13: 978-0807612866
$39.95 (Can $46.00)
The Middle Ages in Spain—the the period from the Muslim conquest of 711 to the expulsion of the Jews and the defeat of the last Muslim ruler in 1492—witnessed an extraordinary "Golden Age" through the intermingling of its Jewish, Muslim, and Christian inhabitants. This volume explores the nature of their coexistence (termed convivencia by Spanish historians), which embraced not only ideological interchange and cultural influence, but also mutual friction, rivalry, and suspicion.

The cultural and social dynamics underlying convivencia powerfully influenced the creation of poetry, art, architecture, and the material culture of Spain, as well as the transmission and absorption of scientific ideas and technology from East to West. Explored by leading scholars in each of these fields, the cultural treasures of convivencia range from Hebrew biblical manuscripts illuminated with Islamic stylistic motifs, to astrolabes with Latin inscriptions, to the first examples of secular Hebrew poetry. More than one hundred of the objects are united for the first time in an exhibition at the Jewish Museum, New York.

At a time when the study of cultural fusion is receiving increasing attention, this volume offers a fresh and comprehensive view of Spain's pluralistic medieval society. Moreover, it celebrates an inspiring history of cultural achievement in the context of intergroup relations that were both negative and positive. 36 color and 60 b/w plates.