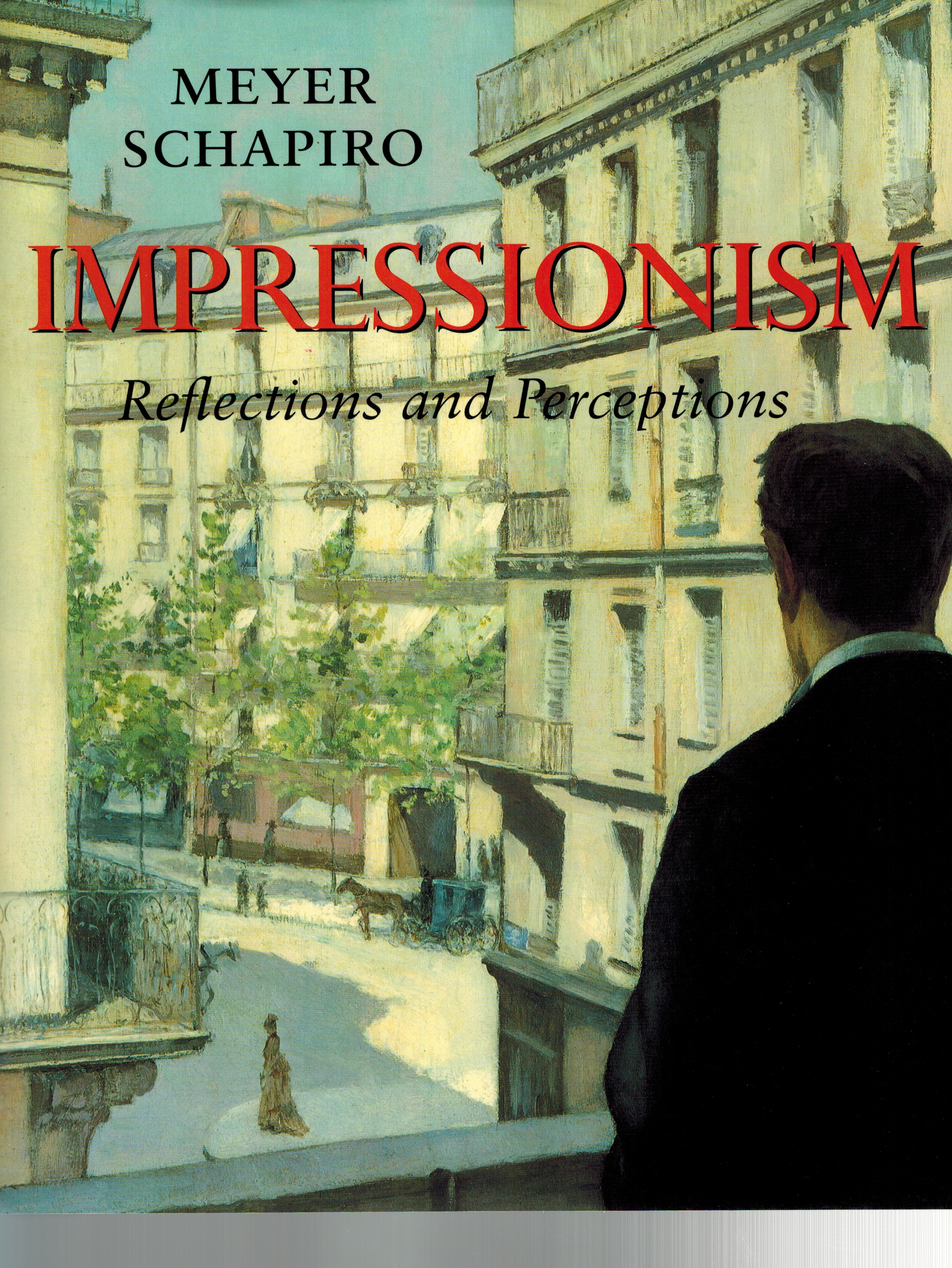 Considered to be a master of the essay, Meyer Schapiro (1904-1996) was a prolific art historian and critic who taught at Columbia University for over forty years.
Impressionism
Reflections and Perceptions
by Meyer Schapiro

Hardcover, 359 pages

ISBN-13: 978-0807614204
$50.00
An expansion of six of Schapiro's lectures. Well illustrated. Shapiro (1904-1996) was a Lithuanian-born American art historian known for forging new art historical methodologies that incorporated an interdisciplinary approach to the study of works of art. His students included Jonathan Crary, Allan Kaprow, Hilton Kramer, Robert Motherwell and others.