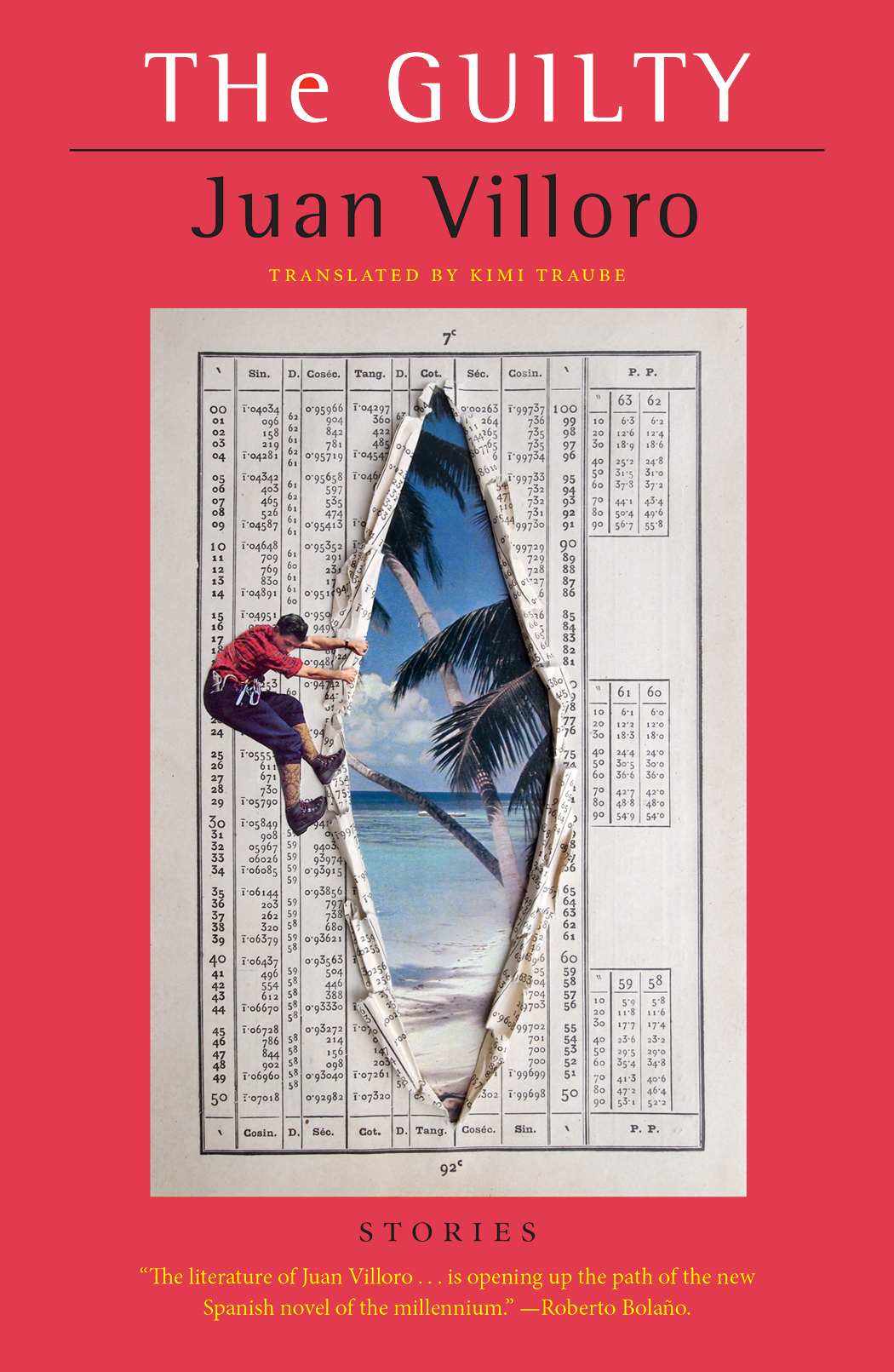 Juan Villoro is Mexico's most prolific author, playwright, journalist, and screenwriter. He has received the Herralde award in Spain for his novel El Testigo, the Antonin Artaud award in France for Los Culpables, and his novel, Arrecife, was recently short-listed for the Rezzori Prize in Italy. This is his first book to be translated into English. He lives in Mexico City and is a visiting lecturer at Yale and Princeton Universities.
Kimi Traube's translations have appeared in Bomb Magazine, Powderkeg, and The Bridge Series at McNally Jackson. She has an MFA in Writing and Literary Translation from Columbia University and is currently working on a novel in prose poems.
The Guilty
Stories
by Juan Villoro
Translated by Kimi Traube

Paperback, 140 pages
ISBN: 978-0-8076-0013-9
$15.95 (Can $18.95)
The Guilty is a brilliant, prize-winning collection of stories by one of Mexico's most important living writers. From the semiotics of pet iguanas to the disillusionment of mariachi singers, Villoro reveals the deep dissatisfactions and absurdities of life in Mexico and its carnivalesque capital. We encounter a border trucker making a movie about illegal migrants, a cuckolded football superstar, and a gluten-free American journalist seeking the authentic Mexican experience. A master of the postmodern narrative, Villoro gives us contemporary Mexico through a complex interplay of culture and psychology in the most surprising, fresh and humorous ways.
Praise for Juan Villoro
 
"Villoro's point, punctuated by each of the stories in this powerful book, is that modern Mexico is finished, finally, trying to conform to outside notions of its tragedies." -The New York Times Book Review

"At last an English translation brings his seriously funny take on identity to new audiences." - The Los Angeles Book Review

"Villoro expertly places the personal dramas of his characters within a recent context of unprecedented cartel violence and government corruption without sacrificing his keen sense of humor. Like his Mexican compatriots Valeria Luiselli and Enrique Vila-Matas as well as such U.S. writers as Kirstin Valdez Quade and Luis Alberto Urrea, Villoro rewards readers with refreshing, unforgettable stories." -Booklist