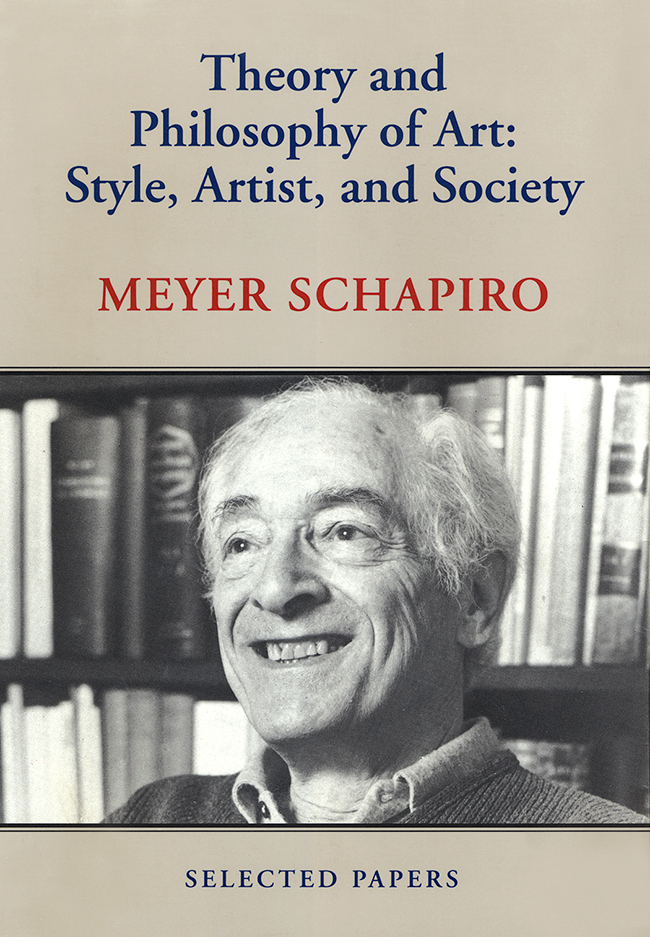 Considered to be a master of the essay, Meyer Schapiro (1904-1996) was a prolific art historian and critic who taught at Columbia University for over forty-years.
Theory & Philosophy of Art
Style, Artist, and Society: Selected Papers, Vol. IV
by Meyer Schapiro

Paperback, 253 pages

ISBN-13: 9780807613573
$19.95 (Can $22.95)
This fourth volume of Meyer Schapiro's selected papers contains his most important writings on the theory and philosophy of art. His highly lucid arguments, graceful prose, and extraordinary erudtion guide readers through a rich variety of fields and issues including the roles in society of the artist and art, of the critic and criticism, and of the relationships between patron and artist, psycholanalysis and art, and philosophy and art.